Kunststoffwerk Katzbach GmbH & Co. KG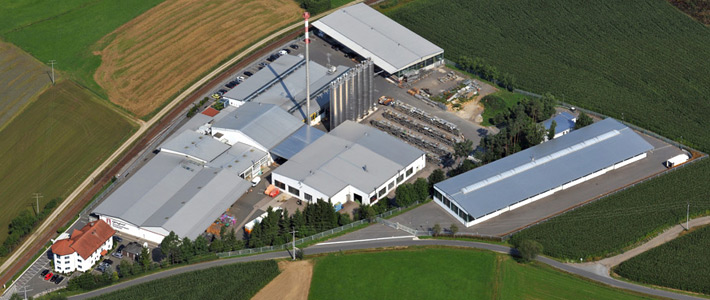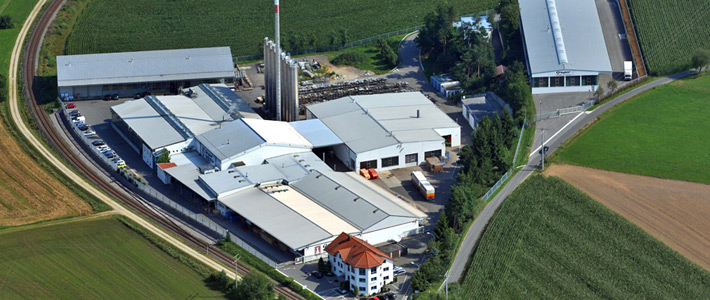 The development and manufacture of recyclable mouldings from granulated foam plastics is our core competence. We know and understand expanded plastics; we work closely with them on a daily basis.
Since 1972 we have been foaming mouldings from expanded Polystyrene (Styropor®, EPS), polypropylene (EPP), polyethylene (EPE), Neopor® and other materials for leading international companies including those in the automobile construction, building insulation divisions as well as for the food, packaging and transport industry.
Many Grupor® mouldings are used in car, sports and leisure activities, in the area of heat insulation, in equipment and containers, carriers and other packaging.
Thanks to the latest materials and production processes, the variety of applications virtually knows no bounds. As one of the biggest innovators in the industry we are experts in technical plastic foams and their application.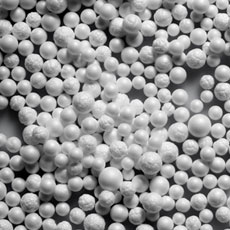 The Grupor® brand

The Grupor® brand ensures the best material and processing quality. We foam mouldings from expanded Polystyrene (Styropor®, EPS), polypropylene (EPP), polyethylene (EPE), Neopor®.
Thanks to the latest materials and production processes, moulding capabilities know virtually no bounds. Grupor® mouldings are a part of everyday life; they are everywhere you look although you might not know it.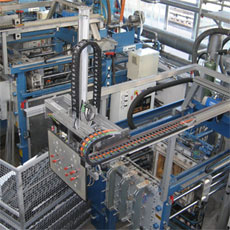 Optimised manufacturing processes in the latest moulding machines

Grupor® rigid foam – mouldings are foamed in the latest moulding machines. Only economically optimised manufacturing processes guarantee lasting customer satisfaction while also guaranteeing the quality of the foamed mouldings.
The plastics plant Katzbach has extensive machinery including the latest moulding machines. From small to large machines, each moulding on the optimal machine is foamed so as to be economically customised.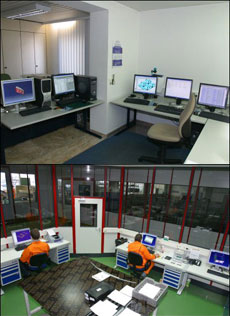 Design and developments for various sectors

As a development partner of the automobile, electrical, food and construction industry, as well as many other sectors not individually listed here, we develop virtual models for the mouldings to be produced at a later stage using 3D-CAD (Catia, Mechanical Desktop, Inventor). Our own designs and those commissioned by our customers are developed and designed in our development department.
Whether relating to bumpers, filler pieces or luggage racks made from expanded Polypropylene for the automobile industry, the EPS core (Styropor®) of a protective helmet for helmet production or an insert made from expanded polyethylene in a transport box or a carrier – our designers have designed almost everything over the past 40 years. Our data interfaces incorporate existing customer data and develop these further. This procedure is extremely efficient and saves our customers a lot of time and money.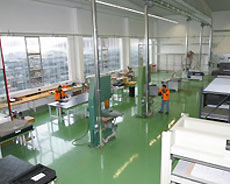 Creation of functional models in prototyping

After the development work in the design centre has been concluded, either the latest CNC processing centres or traditional manual means are employed to create functional models in prototyping.
The functional models are of prime importance. They determine customer approval and the subsequent production start. By the same token, the suitability of the moulding for series production is already tested in prototyping.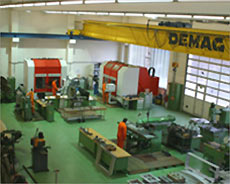 CNC prototypes and precision milled parts within a short time
CNC precision milled parts commissioned by customers or to sample mouldings within the shortest of times. This service feature makes us stand out. The thorough development and production management as well as the high level of manufacturing penetration – everything from one single source – allows us an unrivalled degree of flexibility.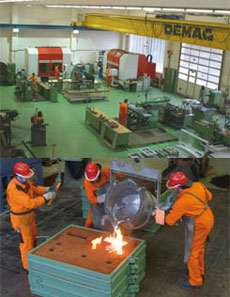 In-house mouldmaking guarantees maximum flexibility

The foaming mould is the basis for the precise production of every moulding from granulated foam plastics. Our in-house mouldmaking with 40 years of experience in toolmaking specified taking many criteria into consideration such as quality, durability, dimension accuracy, costs, etc, the foaming mould.
The production of the tool is also carried out by the mouldmaking department. The design and production of the foaming moulds in in-house mouldmaking ensure constant enhancement and the safeguarding of know-how of this extremely important division and guarantees maximum flexibility and independence.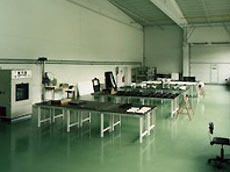 Own test laboratory ensures continuous quality

Permanent inspection and monitoring of the mouldings produced grant maximum production continuity. All the relevant data is collected in the test laboratory, fire test risks or tests from current production series are examined, measured and logged.
The laboratory falls under the quality assurance department and is operated by its staff.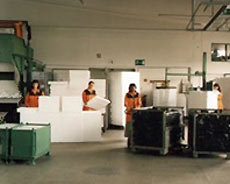 Final inspection and logistics

The department of logistics carries out another final inspection before the mouldings are packaged and prepared for dispatch.
In order to be equipped for transport emergencies, we also maintain our own transport fleet with three roadtrains as well as contacts to various hauliers.